Due to COVID-19 all events are subject to change.
Town Calendar
1 Nov
Guitar Jammers
Senior Active Living Centre
01:00 PM| 1621 Mosley Street
Join the Acoustic Guitar Jammers on Tuesday afternoons, beginnning at 1:00pm. Participants are encouraged to be able to play basic guitar chords c,d,e,f,g and be able to follow along and sing with the group. This is not an instructional program, an opportunity for acoustic guitar players to play together in a Jam type format. Volunteer led program.
PLEASE NOTE:Program is full, please join the waiting list if interested by calling 705-429-3321 Registration/Customer Service

1 Nov
Pumpkin Trail
Community Events
05:00 PM| Oakview Woods Gazebo, 1724 Mosley St.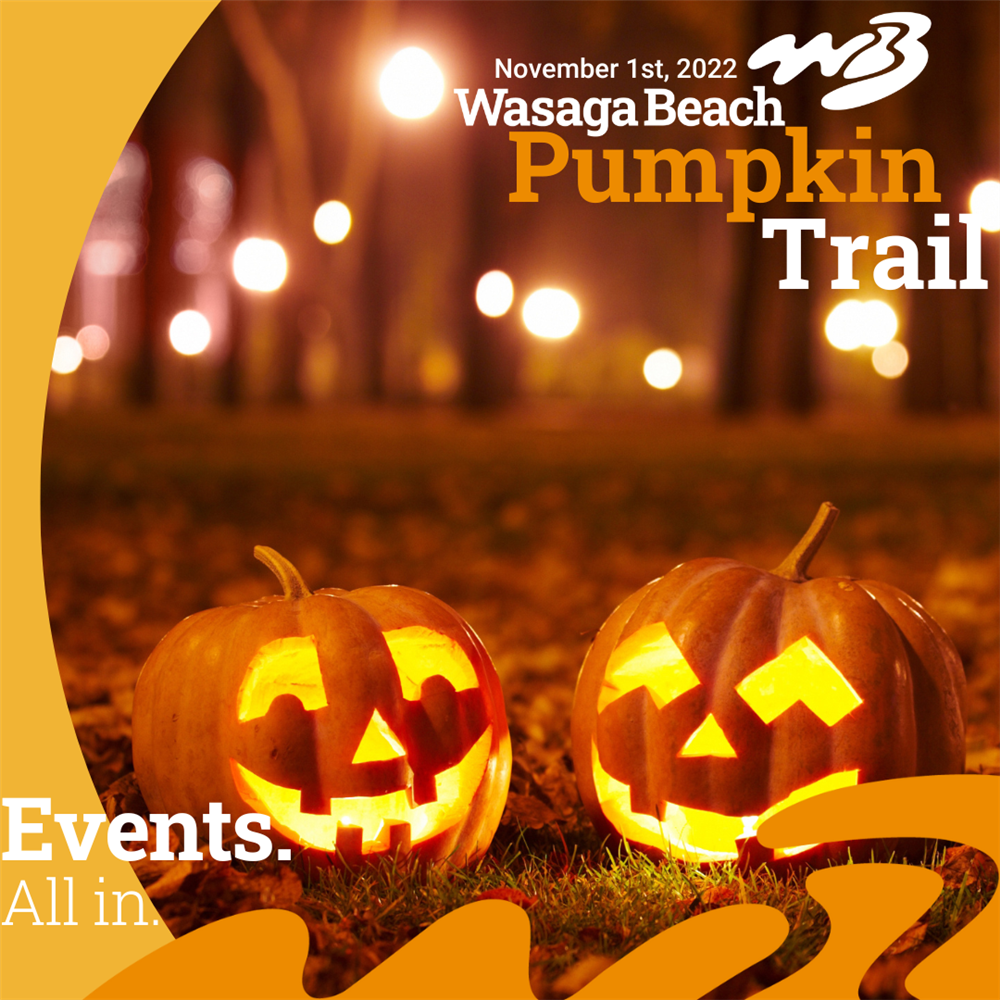 Halloween's not over yet - it's time for Pumpkin Trail! Follow the candlelit glow of hundreds of jack-o-lanterns guiding the way through the Oakview Woods trail located at 1816 Mosley St. Don't forget your costume!
We are calling on the residents of the Town of Wasaga Beach to illuminate our Pumpkin Trail! Register to pick up your complimentary pumpkin to carve by e-mailing ema2@wasagabeach.com while quantities last.
PUMPKIN PICK-UP TIMES ARE AS FOLLOWS:
Thursday, October 27th: 10:30a.m.-6:00p.m.
Friday, October 28th: 10:30a.m.-6:00p.m.
Saturday, October 29th: 10:30a.m.-6:00p.m.
Located in the Oakview Woods change room across from the gazebo at 1724 Mosley St.
Please return your carved pumpkin back to us at the Oakview Woods by 2 o'clock, November 1st, so we can display it for viewing. Prizes to be won for best carved pumpkins!
Join us on Wednesday afternoons at the Senior Active Living Centre for our weekly Social. Enjoy coffee, meet new freinds, and play one of our many games. Popular games are scrabble, ping pong, mexican dominos, but the list is endless. Dont want to play games, enjoy a book on the couch, look up interesting information on one of our computers, or just chat.
3 Nov
Hobby Lobby
Senior Active Living Centre
01:00 PM| 1621 Mosley St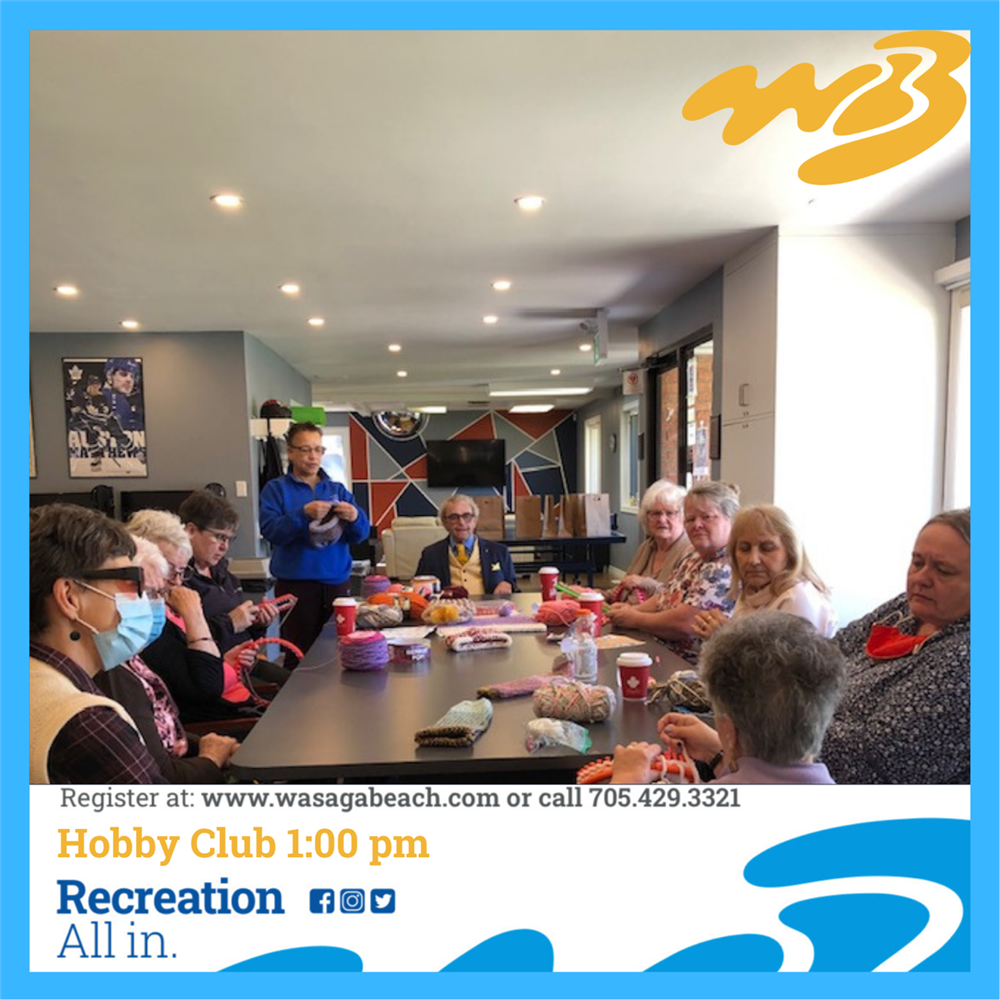 4 Nov
Chair Yoga
Adult 55+ Programs
11:00 AM| 425 River Road West - Arena Recreation Hall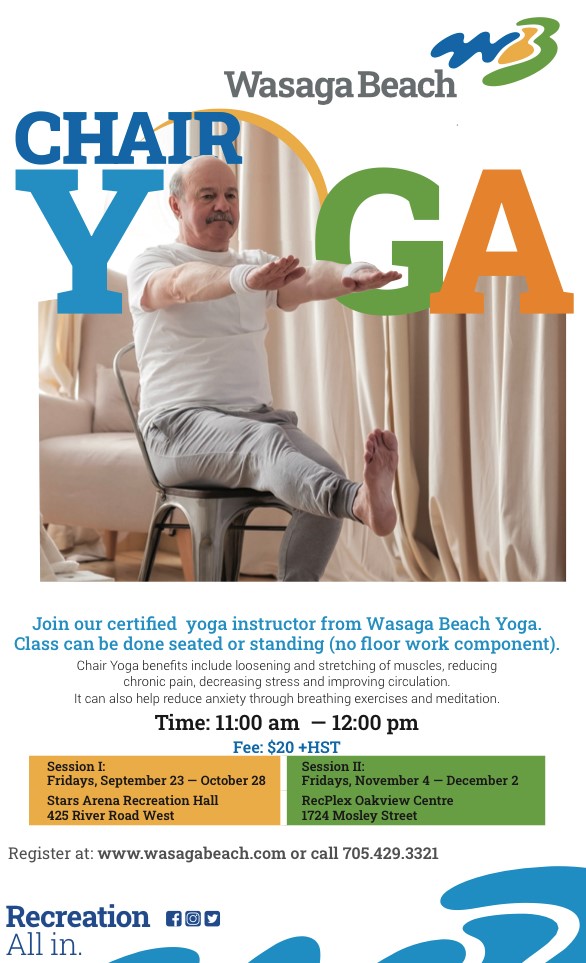 The VON SMART Exercise program is a research and evidence based program. Designed for community memebers 55+ who, regardless of ability wish to maintain or are deficit in one or more of the following areas; upper/lower body strength, balance, flixibilty. All programs are client-focused and tailored to the needs of the participants. PRE-REGISTRATION IS REQUIRED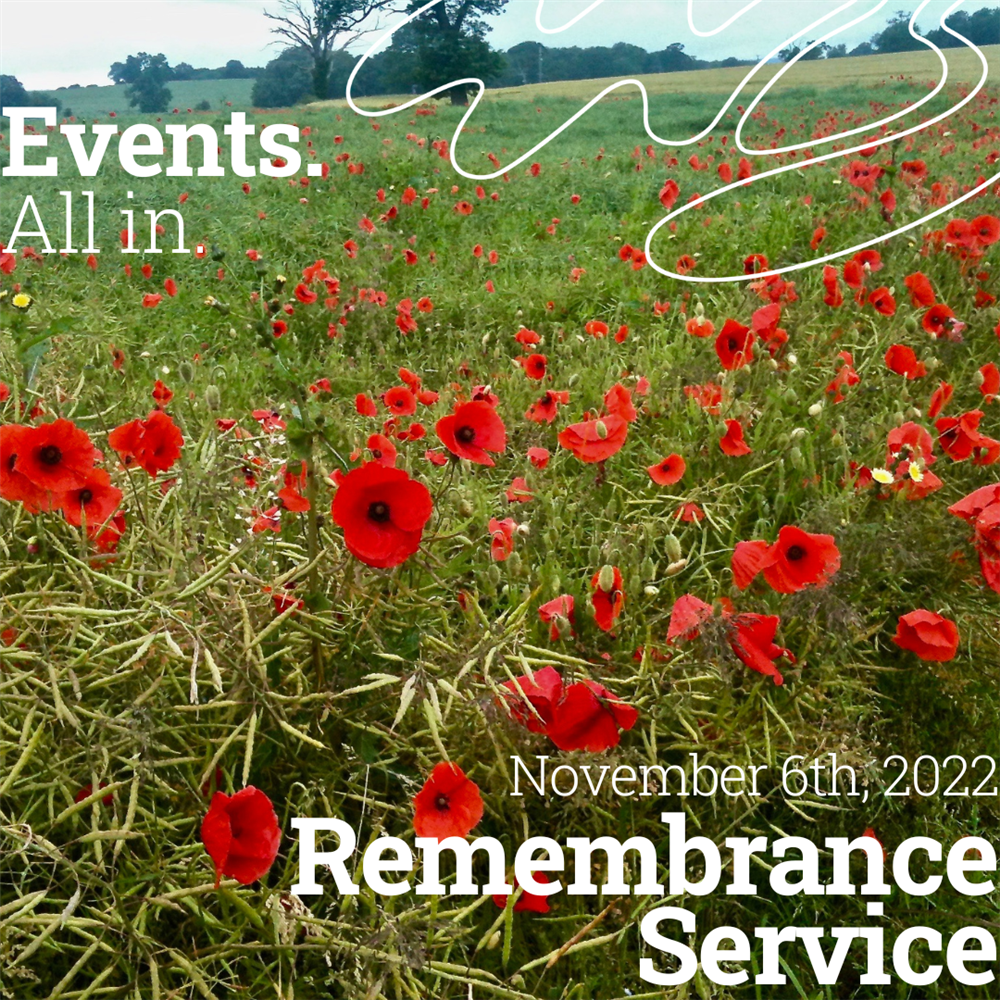 The 2022 Remembrance Service will be held November 6th and will commence with a parade at 10:55 a.m. and march to the Cenotaph location at the Municipal Administrative Office at 30 Lewis Street, where our Remembrance Service will be held. Please join us for the unveiling of our new Remembrance banners in collaboration with the Rotary Club of Wasaga Beach.
Click here to read the Press Release.
Please be advised that Lewis Street will be closed temporarily from 10:30am to 2:00pm for the parade and ceremony. Local residents will have access to their homes as needed.
Wasaga Beach Recreation presents:
PUBLIC SKATING
Open Skate, Sunday's 6:00p.m. to 7:30p.m.
Adult Skate, Monday's and Thursday's 11:00a.m. to 12:00p.m.
Parent and Tot Skate, Monday's and Friday's 10:00a.m. to 11:00a.m.
Shinny, Friday's 12:00p.m. to 1:30p.m
October to March – excluding PA Days
Fees: $1.500/skater or $6.00/family. Shinny $5.00/skater
Please Note:
Helmets are strongly recommended
Children under 12 should be accompanied by an adult
Public Skating Rules Apply
Location: Wasaga Stars Arena – 425 River Road West
Monday mornings departing from 1621 Mosley st, Active Living Centre this walking group walks together for one hour. Different routes are taken depending on the season, and participants are able to walk with or without poles. Poles are available to try.
The group does not walk in rain or when roads are icy.